1:34 pm in ITProceed, Microsoft by Florent
Before starting the feedback, you need to know that ITProceed is organized every year. They started the first ITProceed in 2014, so this year, it was the second year of ITProceed.
This day is the most important IT event in Belgium. This year, it was at Mechelent, in a cinema.
Now that you now what's ITProceed, I will give you a feedback on each session that I followed and my personal opinion about this event.
Agenda
This is the agenda (in red conference that I followed):
It was difficult to choose every time a session, but I done this with my feeling.
Opening keynote
The event started between 8am and 9am to get badge and to take a breakfast
After that, I was going to the opening keynote: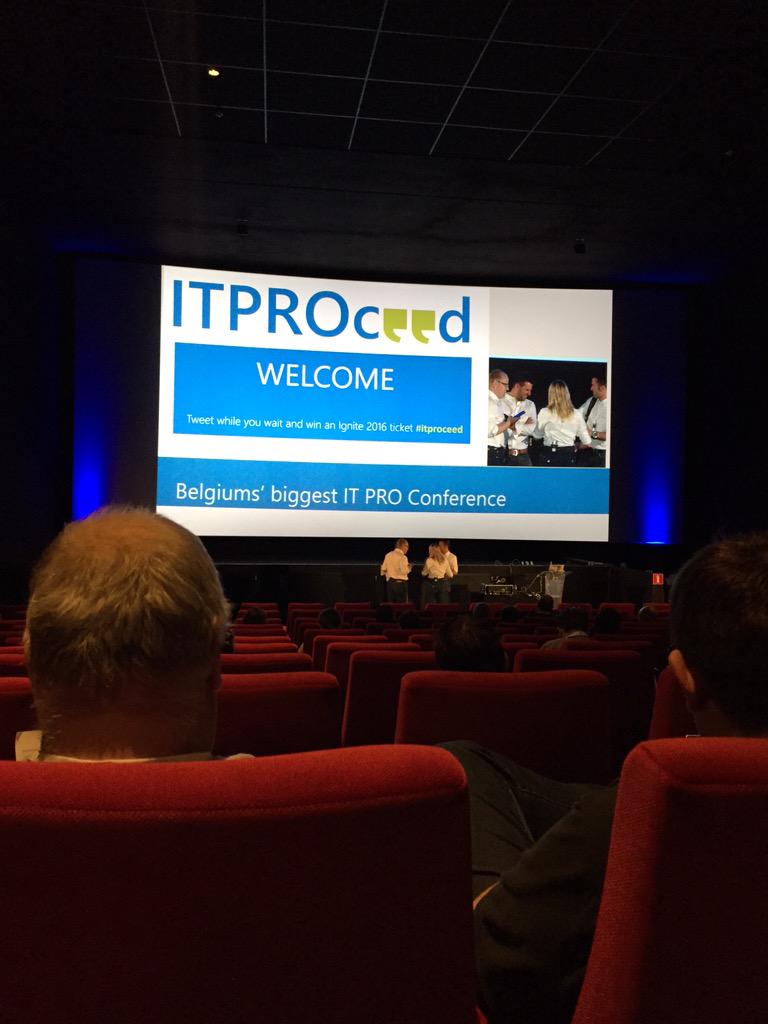 This keynote was started by Sigrid Vandenweghe. She introduced the event and take a brief on gifts that we will be able to win (a ticket for Ignite 2016, ticker for SCU Europe, ticket for SQL Server event, etc.)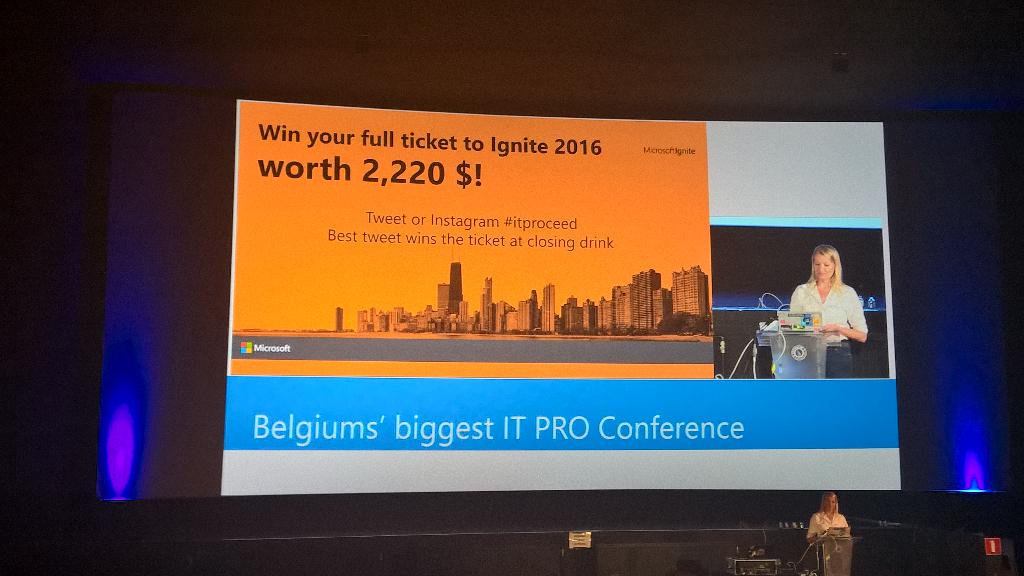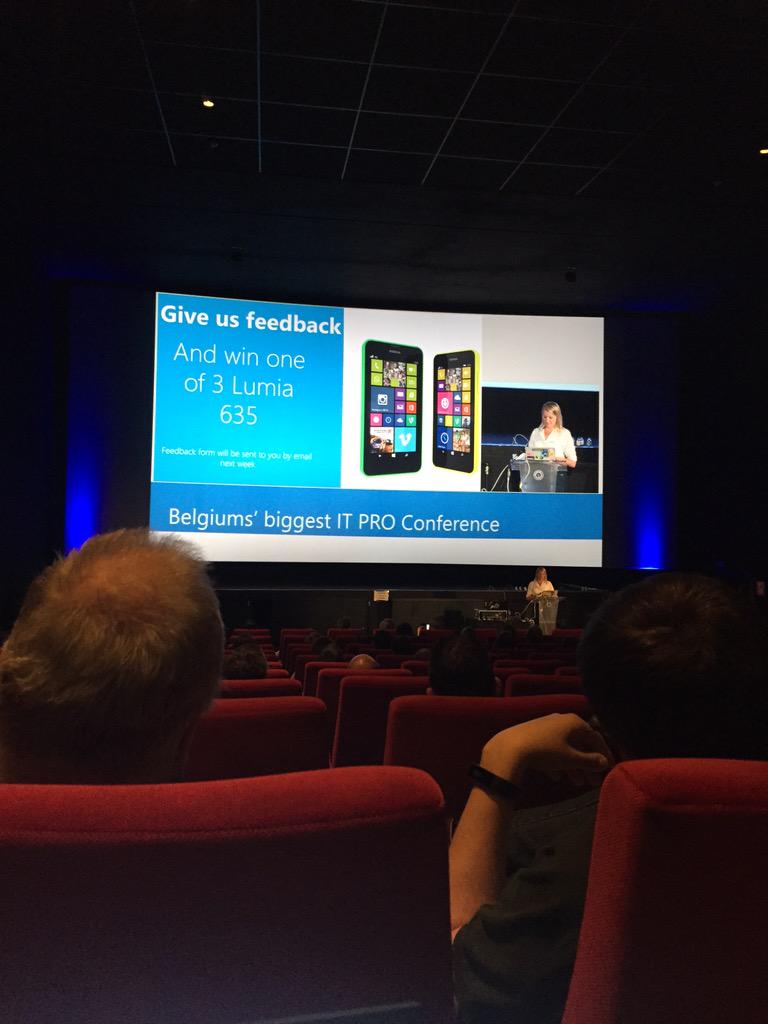 After that, Scott Klein spoke about new in SQL Server 2016 and Windows Server 2016 TP. When this session was finished, it was the time to take a second breakfast (we are always eating in this type of event
).
Windows 10 in the Enterprise
For my first technical session, I choose the session giving by Nico Sienaert about Windows 10 in enterprise: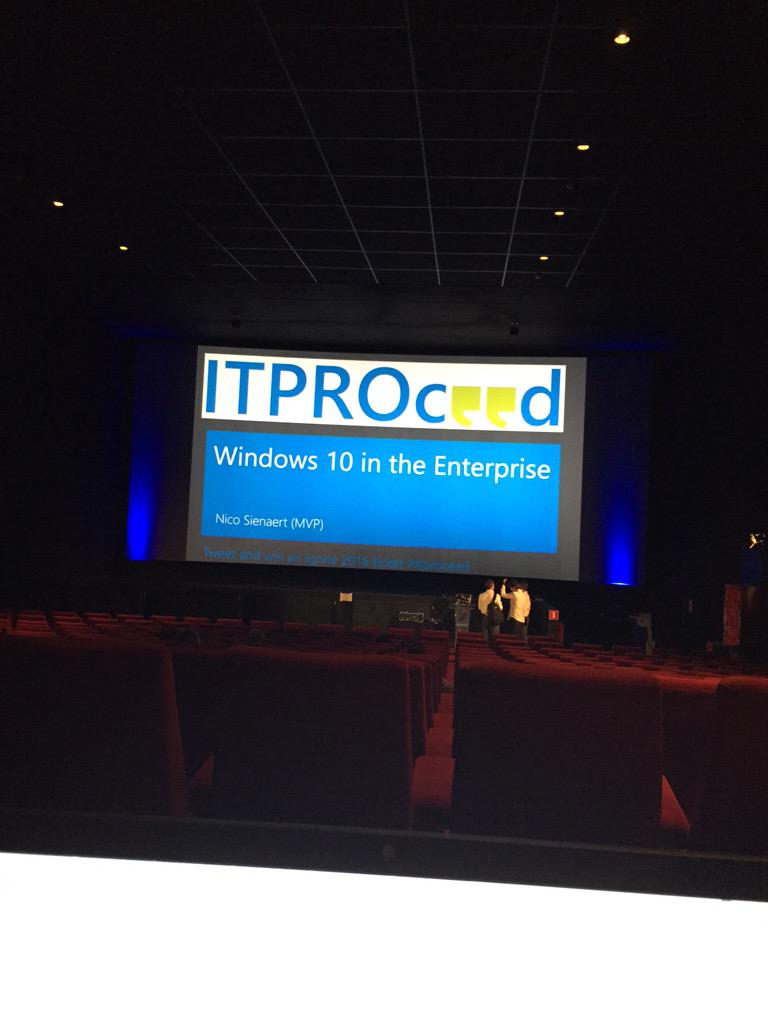 This session was interesting on how to migrate to Windows 10 with the last version of SCCM: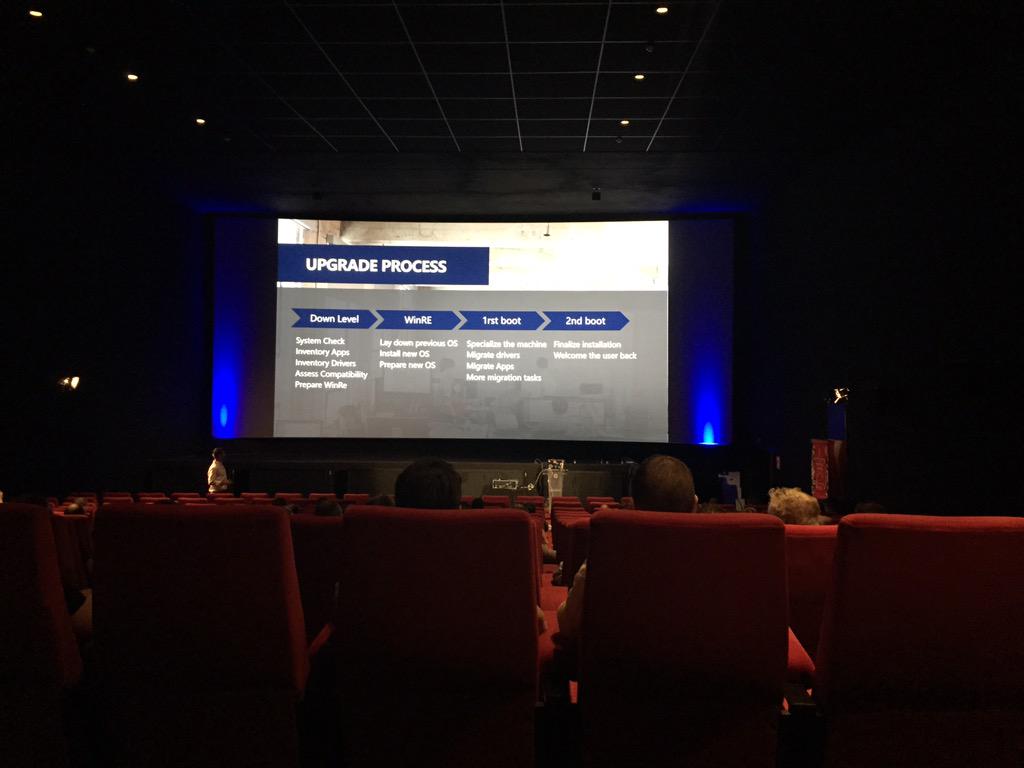 New features has been approach too: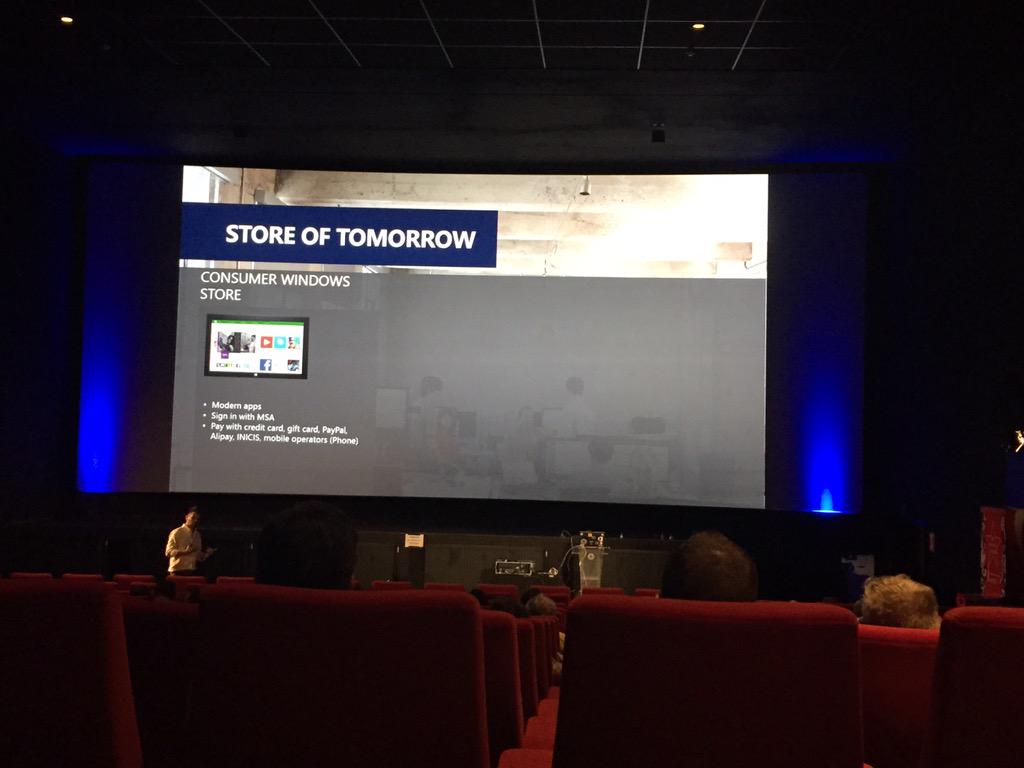 Azure VMs and PowerShell DSC Extensions
After the Windows 10 session, I moved to another room to follow a session given by Els Putzeys about DSC in PowerShell. This session was amazing. I learned many things and I am now a new fan of PowerShell DSC 😀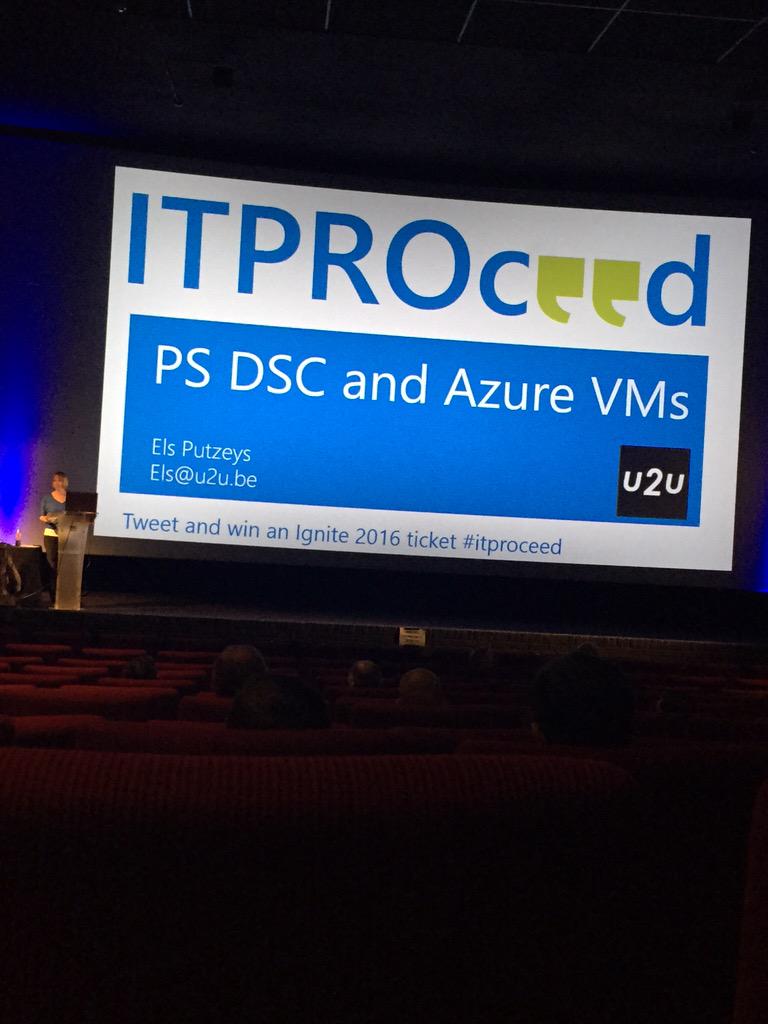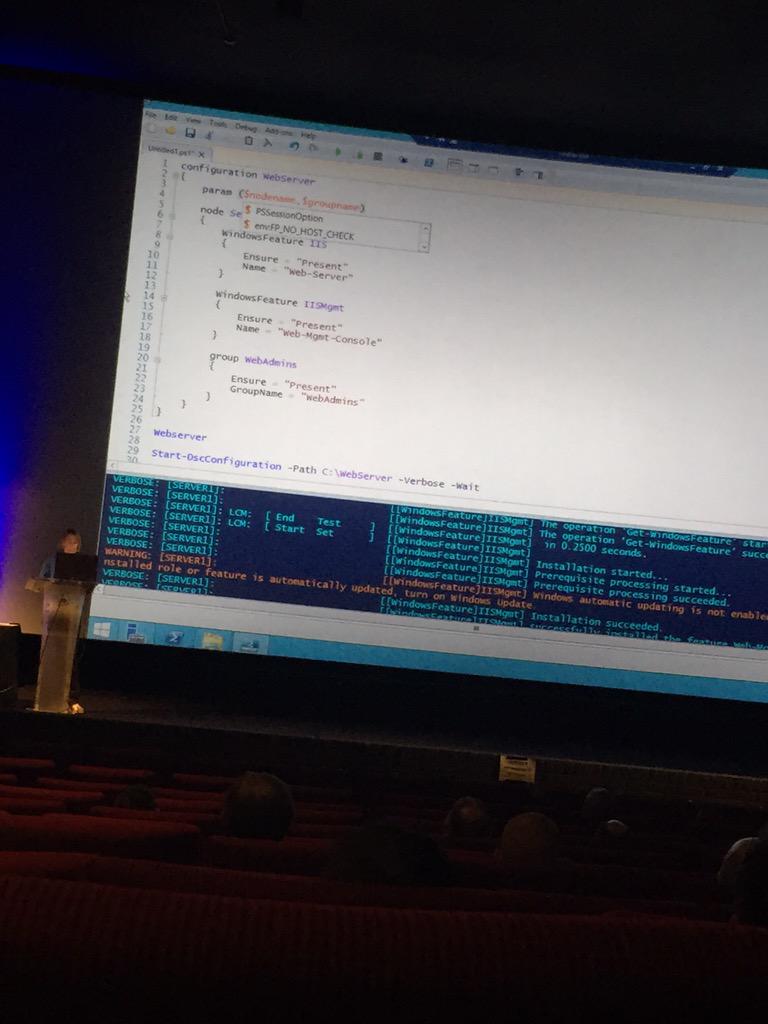 After this session, it was the time to lunch, again and again
Cloud Migration Center
During the lunch, the partner session was presented. I followed the session of the Vision Solutions company. This session was to present a tool to migrate your VM from Amazon to Azure for example. This session was very interesting: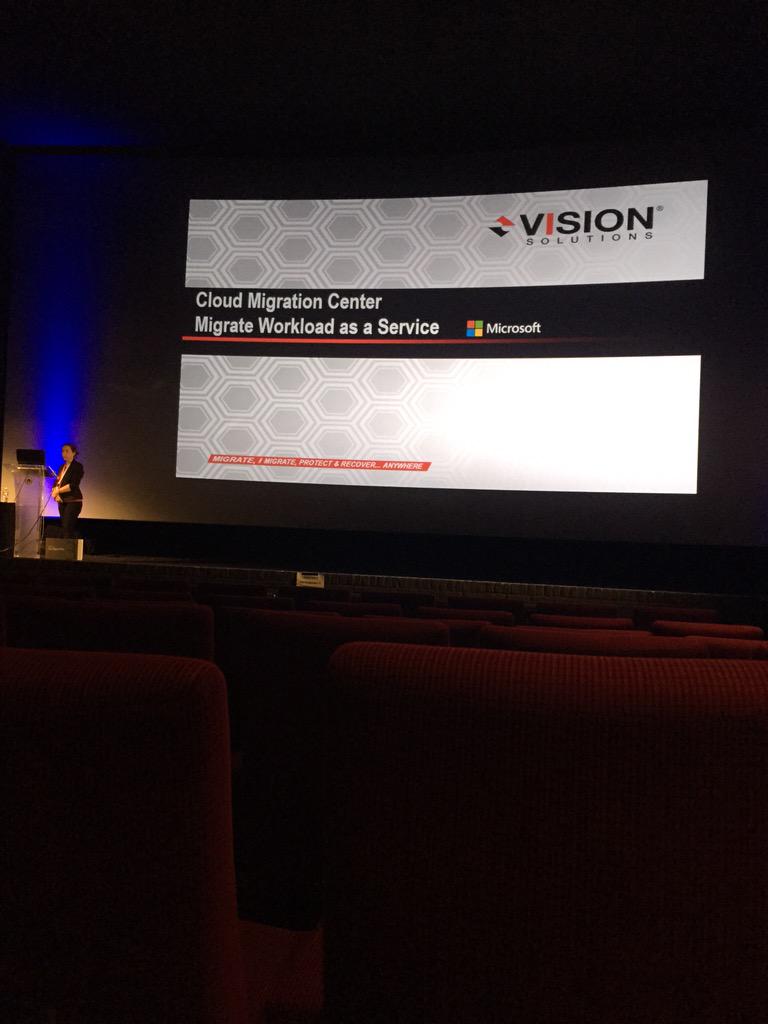 How to start & build a functional CMDB in 50 minutes
To start the afternoon, I followedthe session given by David Biot. This session was good but I was surprised on the software used (SCSM, SCCM and SCOM). With the title of the session, I was thinking that it was a session on how to create the CMDB databases and how to complete it.
Automate yourself – Service Management like a Boss
Just after, in the same room, I followed a session about automation. It was a good session but with not enough demonstration for me.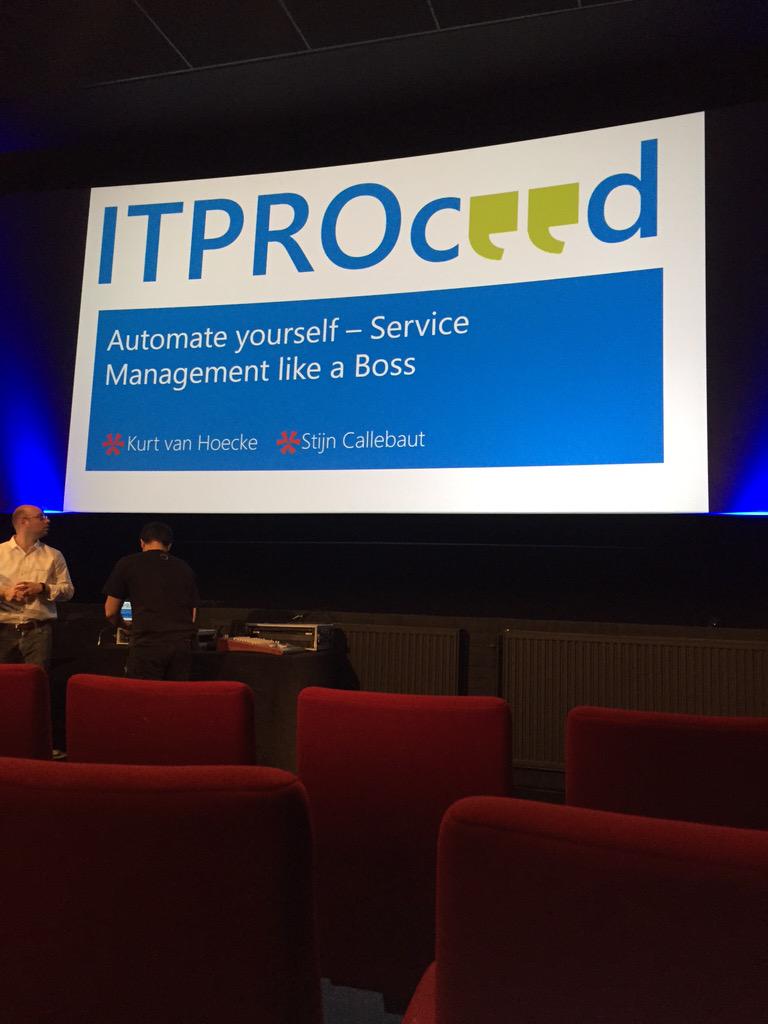 Leveraging the power of Microsoft Azure to build your Hyper-V disaster recovery datacenter in 50min
The last session of the day after the last snack of the day was given by peter de tender. It was about Disaster recovery with azure. A nice session with a good speaker.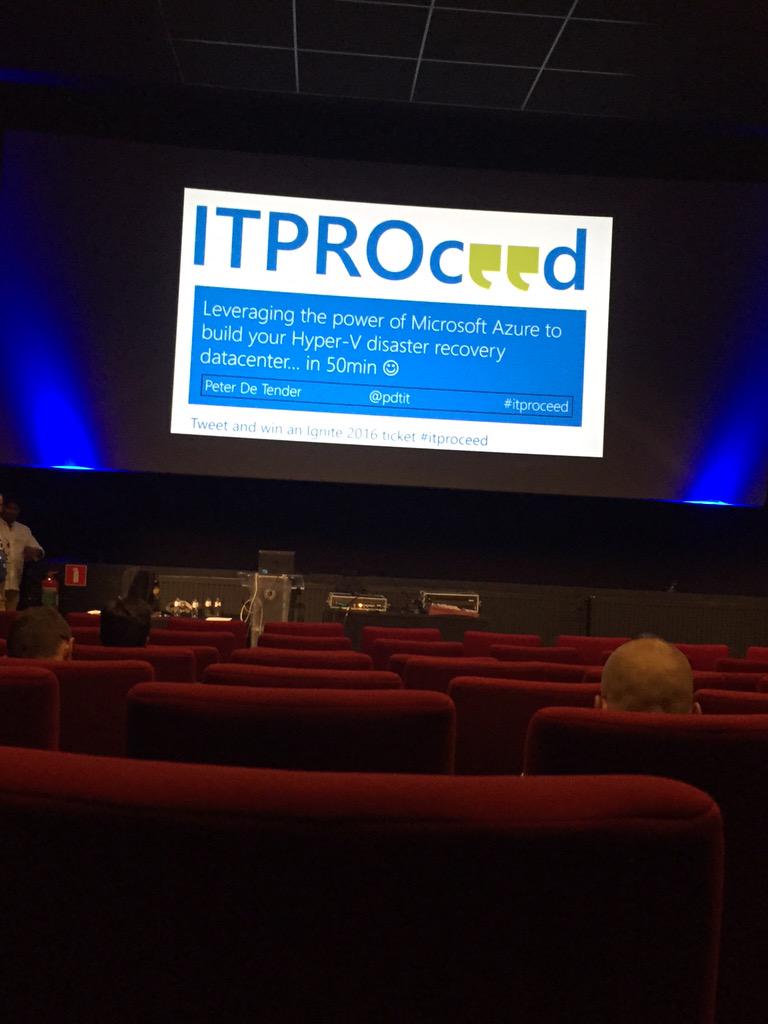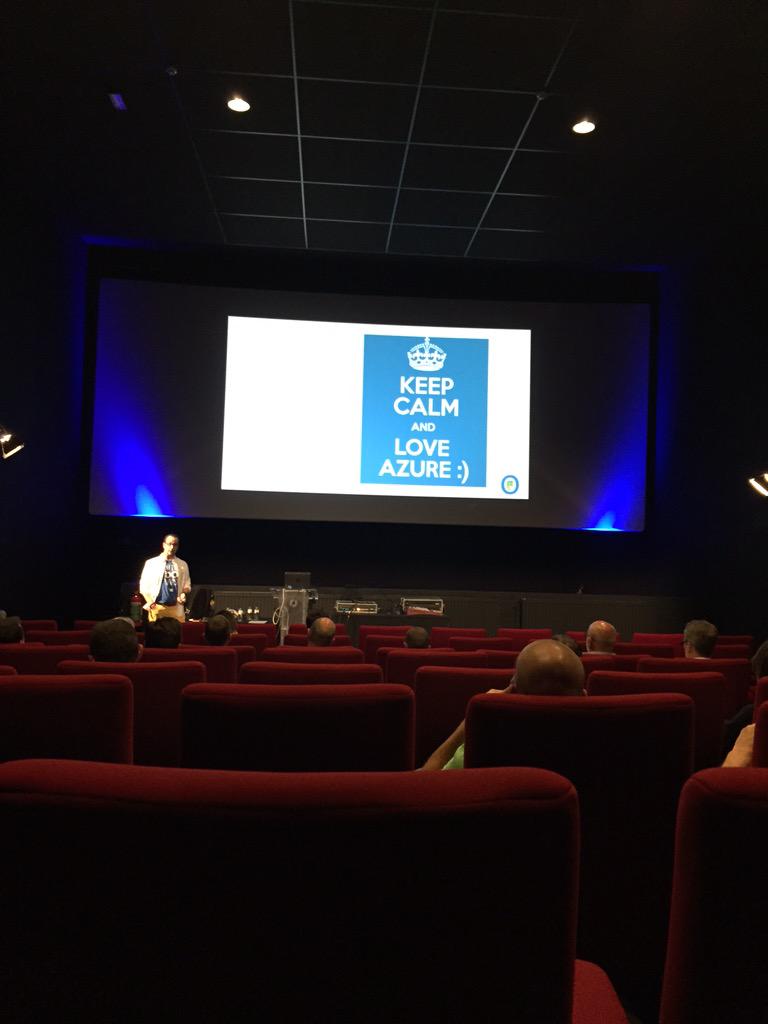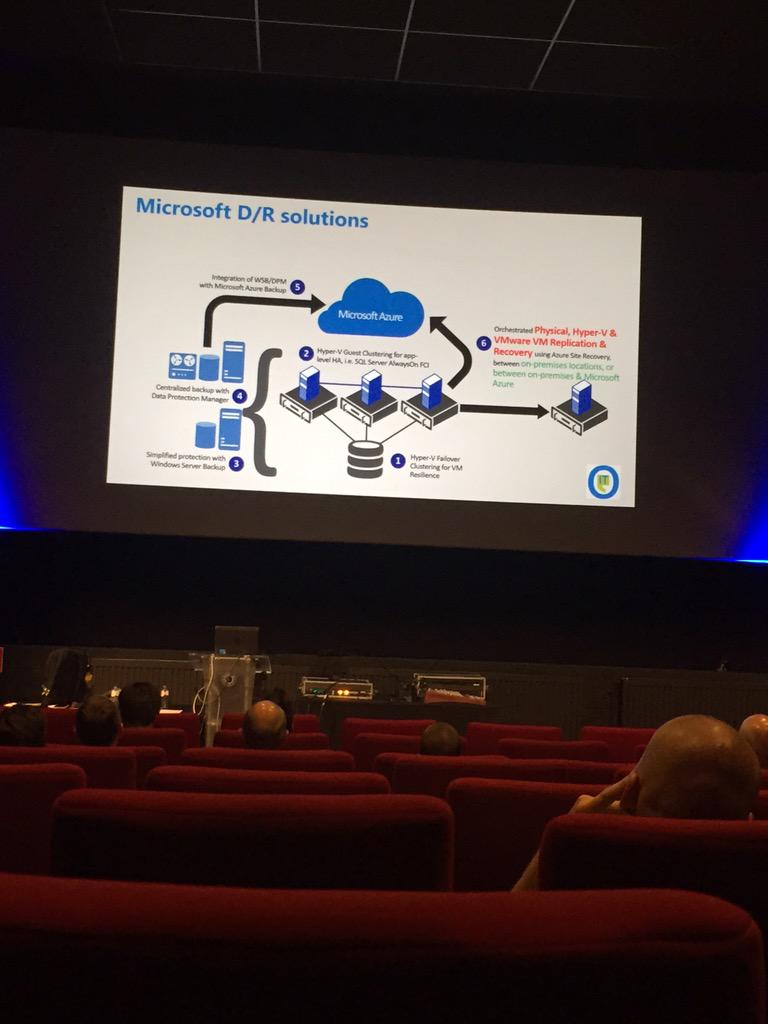 Conclusion
It was a great day with some good session (in particular about PowerShell). I think that next year, I will propose a session to share my knowledge with Belgian IT community, about Windows Azure Pack (or Azure Stack), because I don't see a specific session about this product for the Private Cloud
I also took some goodies from different stand, like a book on Azure to pass my 70-533 certification: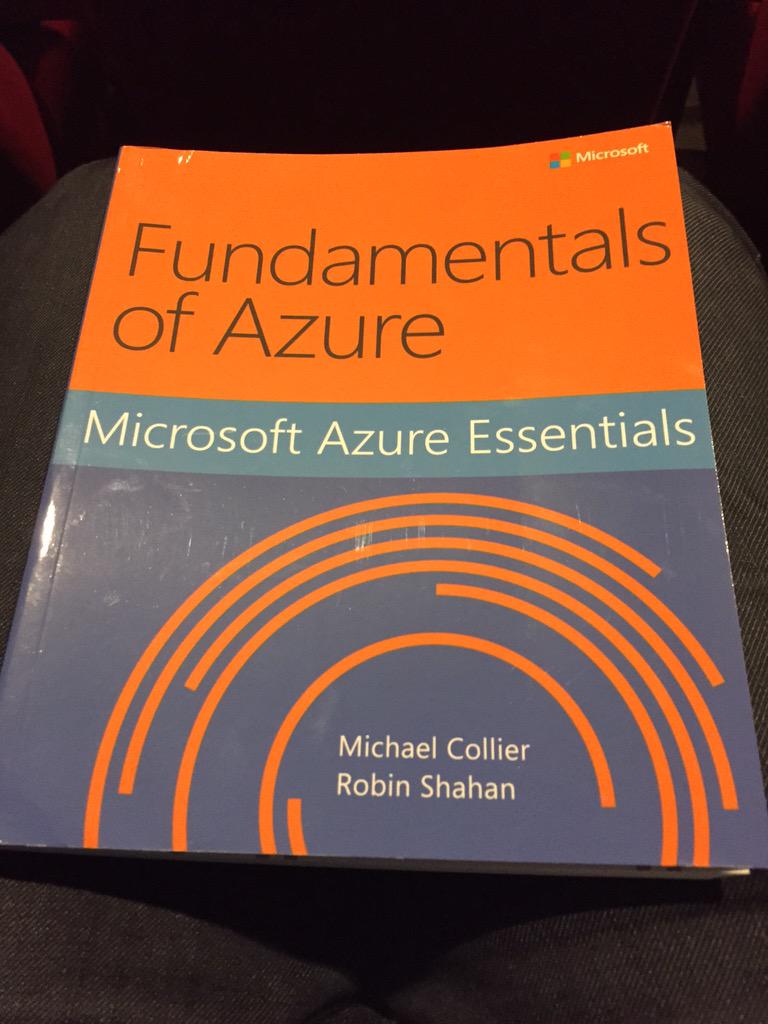 And of course, the SCUGBE badge, that is now on my laptop 😀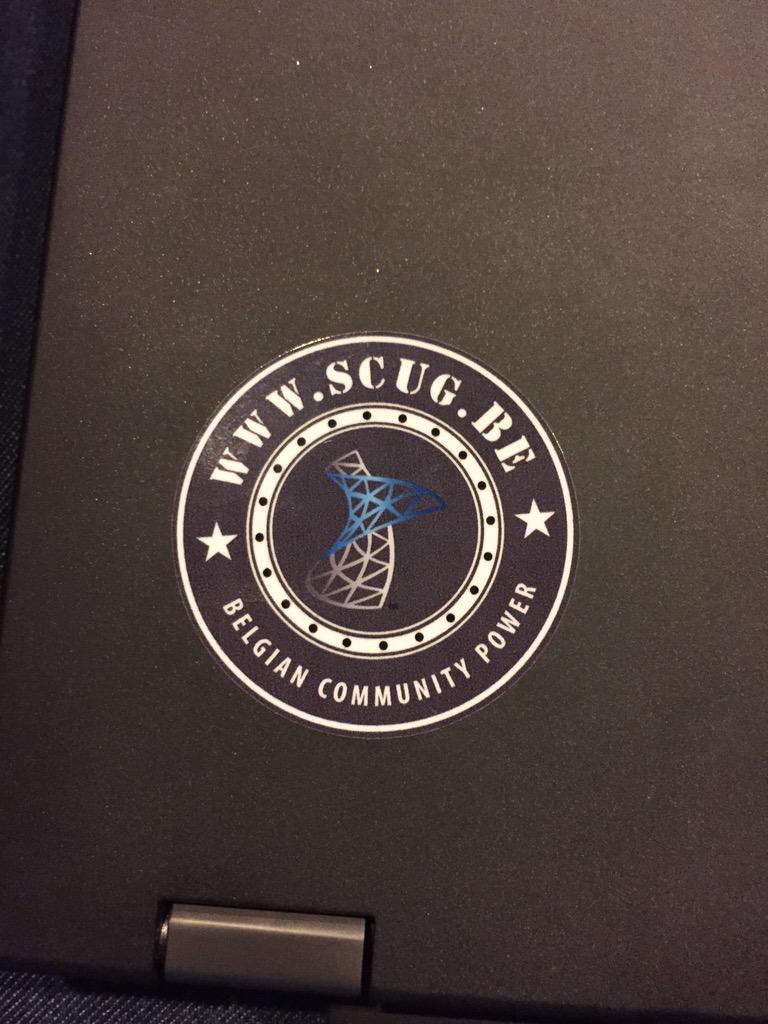 See you next year ITProceed