5:45 am in events by Dieter Wijckmans
We are so thrilled to finally announce the date for the Lowlands Unite Belgium 2019 Edition!
After a succesfull previous lowlands unite in 2017 & 2018  we at BEEMUG and wmug.nl have started the preparation for the Belgium 2019 edition.
This time we choose the Bluepoint venue in Antwerp to host a full 2 track day to bring you the latest and greatest knowledge related to from on-premise to the Cloud in a 360 view using Microsoft technologies.
This year we again made sure we have the best speakers to bring you yet again an awesome day filled with knowledge and most of all your chance to mingle with peers and even product teams to ask your questions directly.
Lowlands Unite is all about connecting with fellow engineers / colleagues  and making this an interactive event.
Our first announced guest is already a very special one: John Vintzel of Microsoft
John is a principal program manager lead at Microsoft focussing on MSIX and will deliver a session on the future of MSIX.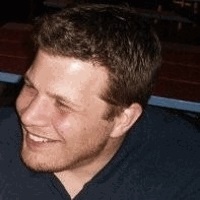 John's bio in a nutshell:
John Vintzel,Principal Program Manager Lead, Microsoft
Used to work on Windows Phone
Used to work on Windows app packaging
So are you ready for cool sessions and mingling with peers while enjoying a nice drink?
Don't miss out on this great opportunity and register today!
The agenda (subject to change):
Register here: